The leading company in oil tools industry
One of the most experienced and well equipped Oil tools providers for Oil and Gas Company in Indonesia.
Presenting the HSSE Excellence Program, EFK Gain Appreciation at the SIFP 2022 Exhibition Forum
18 Nov 2022
PT Elnusa Fabrikasi Konstruksi (EFK) became one of the exhibitor participants with 13 selected partners out of a total of 163 partners to have the right to display booths at the Serious Injury & Fatality Prevention Forum (SIFP) 2022 Exhibition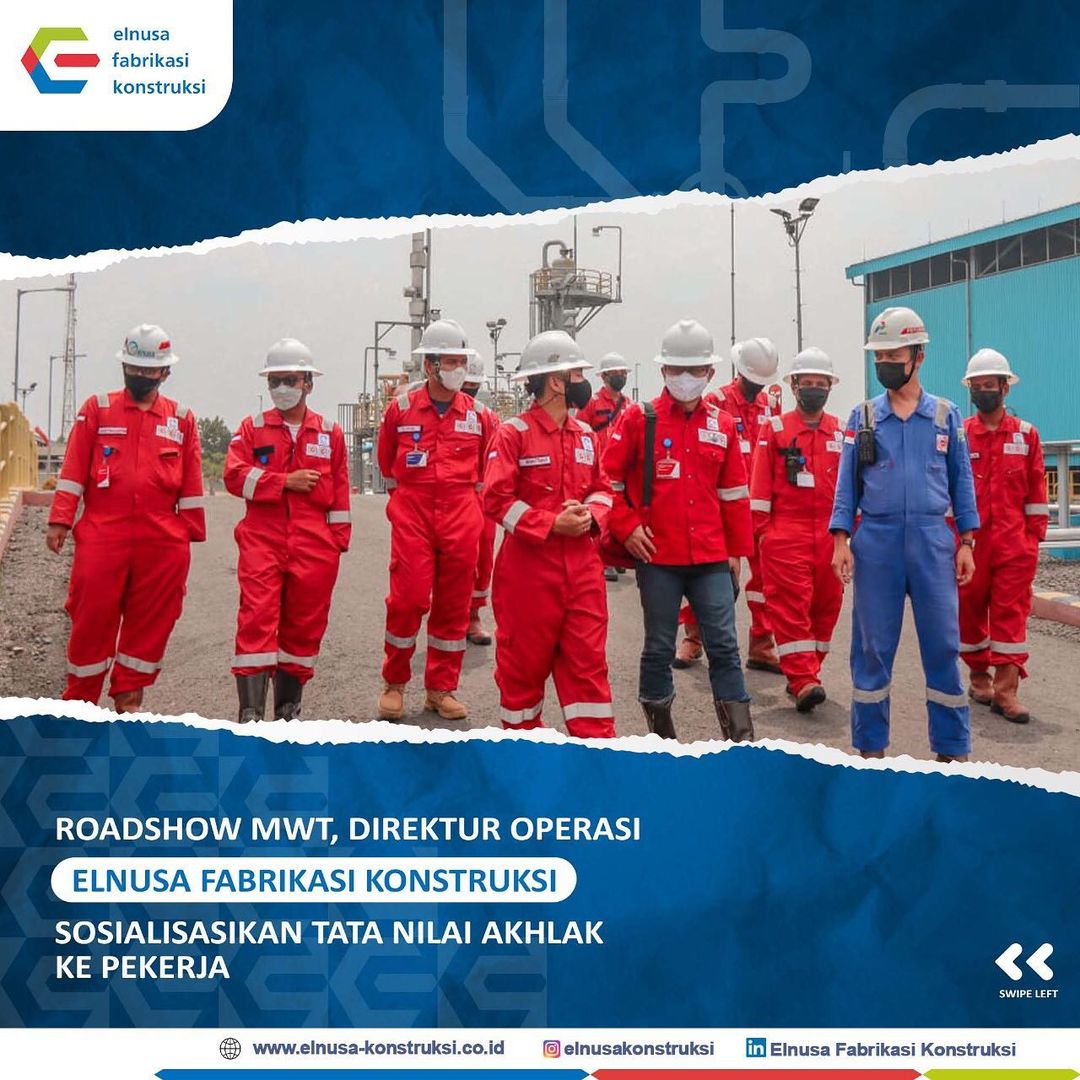 Roadshow MWT, Direktur Operasi Elnusa Fabrikasi Konstruksi Sosialisasikan Tata Nilai AKHLAK ke Pekerja
10 Nov 2021
Direktur Operasi PT Elnusa Fabrikasi Konstruksi (EFK), Dani Zaenal Mutaqin beserta manajemen lakukan roadshow Management Walktrough (MWT) (25-29/10) ke beberapa wilayah kerja antara lain Yard Merak, Cilegon berlanjut ke area Sumbagsel Prabumulih, Project Stasiun Pengumpul Gas (SPG) Paku Gajah & Kuang, Stasiun Pengumpul (SP) Betung, dan Area Tambang DMP.
Our Services
MAINTENANCE
OIL COUNTRY TUBULAR GOODS
FABRICATION & EPC
About Elnusa Fabrikasi Konstruksi
Established in 1982, EFK is one of the most experienced, a subsidiary of PT Elnusa Tbk (a member of Subholding Upstream Pertamina) which is providing fabrication & construction services, maintenance, and oil country tubular goods (OCTG)
Spirit to Build National Pride
On 40th Anniversary, Elnusa Fabrikasi Konstruksi (EFK) carries the theme Spirit to Build National Pride has a meaning as a company inhabited by the nation's best employee in producing local pride products The Spirit of all EFK officers in carrying out their work to be able to provide the best service to customers.
Our Clients

Graha Elnusa Lantai 2, Jalan Tahi Bonar Simatupang, Kav . 1B, Jakarta Selatan, RT.10/RW.3, Cilandak Tim., Jakarta Selatan, Kota Jakarta Selatan, Daerah Khusus Ibukota Jakarta 12560
Email